• The candidacy of Galicia and Portugal receives a favorable registration report, a step prior to the final decision of the XVII Intergovernmental Committee for the Safeguarding of the Intangible Cultural Heritage to be held in Rabat at the end of November.
• The evaluation committee congratulates the States Parties for a "well-crafted file that highlights the participation of communities in safeguarding shared intangible cultural heritage".
• The examiners point out that Ponte…nas Ondas! can serve as an international model applicable in other geographical areas.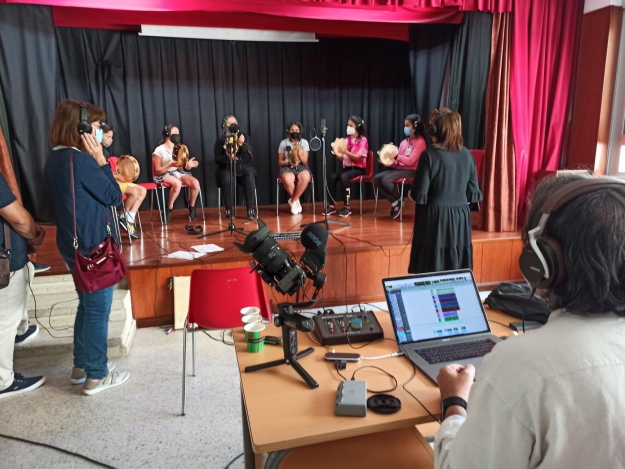 "The project approach encourages dialogue and exchange between communities and promotes peace and cooperation between societies from different countries", mention the UNESCO examiners who evaluated the application of Ponte…nas Ondas! to the Register of good practices of the institution. They also highlight the success of PNO! in the task of involving young people in the practice and transmission of their own traditions thanks to the dissemination of cultural heritage in schools, in the training of teachers and in the desire to achieve the presence of bearers and practitioners in classrooms "to share their knowledge and experiences".
In the document published this week and which represents the last step prior to entering the Registry, the experts highlight the initiative's participatory methodology and add that "as a cross-border experience, PNO! could be reproduced to strengthen dialogue between generations and the transmission of intangible cultural heritage across borders."
Success in the use of ICT to value heritage
The evaluators highlight the diversity of actions, activities and efforts carried out by PNO! throughout its history and the large number of people involved, from students and teachers to their families and groups, experts and bearers of intangible culture who have participated in the events promoted by the socio-pedagogical and cultural association. They also point out the importance of using information and communication technologies and especially radio resources to "transmit, promote and value" the shared intangible cultural heritage.
This favorable report is an essential step for the meeting of the 17th Intergovernmental Committee for the Safeguarding of the Intangible Cultural Heritage, to be held in Rabat at the end of November 2022. Confirmation is awaited there that PNO! will be inscribed on the UNESCO Register of Good Practices. The document highlights the project's ability to raise awareness of the importance of intangible cultural heritage and states that it "involves educational efforts that promote inclusive social development, intercultural understanding and gender equality", reflecting the principles and objectives established by the UNESCO itself.
RELATED MATERIAL
• Full dossier on the UNESCO website
https://ich.unesco.org/en/7c-register-01283?select_country=00179#table_cand
• Press release issued by the Xunta de Galicia
https://www.xunta.gal/notas-de-prensa/-/nova/74151/ponte-nas-ondas-supera-ultimo-tramite-previo-para-poder-entrar-rexistro-boas?fbclid=IwAR3e9pogXsfH8WULHsTTAesmBsIMpUOTlqM2f8f7vmg3v4ksA3y_vcoO4kk