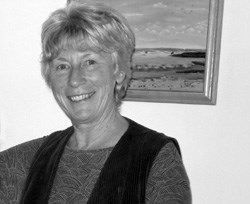 Dutchwoman, head teacher of Portuguese and Brazilian literature in the University of Poitiers in France, where she manages the Brazilian team of the Centre of Studies Latin American and of the Acervo Raymond Cantel of the Brazilian popular literature, called literatura de cordel.
Doctorate by the University of Utrecht (Holland) with a thesis of medieval Comparative literature.
Specialist in medieval literature in romance languages and in Brazilian literature of the 19th and 20th century, she manages a program of investigation entitled "Comparative studies in oral traditions and their relationship with written culture". This study works with questions of gender, with relation orality/writing, history/literature and testimonial literature with doctoral students from three continents. Invited teacher of foreign universities, Latin Americans, Africans and Europeans.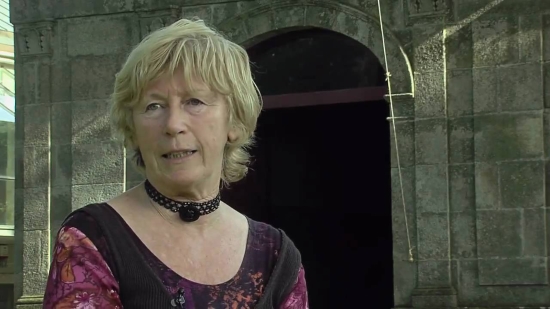 Publications
Una nueva interpretación de una cantiga de amigo, Nueva Revista de Filología Hispánica, Mexico, 1983: 289-298.
Excluindo o sujeito feminino: o Caso da Lírica Medieval, in Revue Française d'Études Américaines , Paris, 1984: 2-20. Traduction par Ángela Vaz Leão
Passions et Positions – Contribution à une sémiotique du sujet dans la poésie lyrique en langues romanes, Rodopi, Amsterdam, 1988.
Re-reading Iracema : the Problem of the Representation of Women in the Construction of a National Brazilian Identity, Luso – Brazilian Review, 26, II, Madison EUA, 1989: 59-74.
The Semiotics of Private and Public – Matrimonial Systems and their Discourse', K. Glente ed., Female Power in the Middle Ages, Reitzel, Kopenhagen, 1989: 77-104.
Couper la branche: une question de vie ou de mort? – sur un motif de la littérature galego-portugaise (avec Elisabeth Bik), PRIS-MA VI, Poitiers, 1990: 25-35.
A Canção da Malmaridada, N. Battella Gotlib ed., A Mulher na Literatura , II, Belo Horizonte, 1990: 13-26.
As Cantigas que a gente canta, os Amores que a gente quer, Anais do IV Encontro da Anpoll, Recife, 1990: 19-34.
Privado y público – sistemas matrimoniales y su discurso, Escritura, XVI, 31-32, Caracas, Venezuela, 1992: 137-159.
Literatura oral e literatura escrita: um confronto de leitores, Actas do 30 Congresso da Associação Internacional de Lusitanistas, Coimbra, 1992: 169-189.
A poesia dos cancioneiros medievais – cours rédigé pour le CAPES, 1992/1993, CNED, Paris, 80p.
Reler o Auto da Lusitânia. Reminiscências de um mundo diferente in Actas do Simpósio Internacional 'Muller e Cultura' Santiago de Compostela, Espagne, 1993:9- 23.
Hombres y Mujeres en el Umbral de los Tiempos Modernos in Foro Hispánico, 5, Groningen, Pays Bas, 1993: 57-69.
Voix de Femmes dans les traditions orales et populaires – quelques réflexions théoriques et épistémologiques in J. Migozzi et Z. Berndt eds., Frontières du Littéraire – littératures orale et populaire : Brésil/France , PULIM, Limoges, 1994: 113- 148.
Sinceridade ou fingimento? Uma cantiga de D. Dinis' in Miscelânea de Estudos Lingüísticos, Filológicos e Literários in Memoriam Celso Cunha, Ed. Nova Fronteira, Rio de Janeiro, 1995: 829-841.
Expressões femininas na literatura oral, in Zilá Bernd e Jacques Migozzi orgs., Fronteiras do literário – Literatura oral e popular – Brasil/França , Ed. da Universidade, UFRGS, Porto Alegre, Brésil, 1995: 93-125.
E se fôssem as próprias mulheres que …? in Actas do IVº Congresso Internacional da língua galego-portuguesa na Galiza, AGAL, A Coruña, Espagne, 1996: 261-282.
Continuité et discontinuité: tradition orale et poésie érudite dans Luís de Camões', in D. Boillet ed. Continuité et /ou Hétérogénéité du texte littéraire, les Cahiers forell, no. 8, Poitiers, 1997: 47-61.
Dois desafios – dois mundos – reler a Idade-Média "escrita" através da oralidade, Actas do 5o Congresso da AIl , Oxford, 1998: 907-915.
Eu canto a quen comigo camiña, Ed. Laiovento, Santiago de Compostela, Espagne, 1998, 225 p.
Porque será que Carolina Michaëlis de Vasconcellos nunca fez o seu Livro das Donas?, in Actas du 3o Congresso internacional de estudos medievais da ABREM, UERJ, Ed. Agora da Ilha, Rio de Janeiro, 2001: 88-99