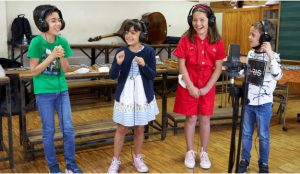 • Pilar Alegría considers that the experience "is an innovative model and a clear example of pedagogical renewal".
• The minister highlights "an educational project that evolves with the new areas of communication and digitization to constitute an exemplary model of heritage transmission."
• The recognition and support for the cultural and pedagogical association comes in a letter sent by the minister shortly before the registration of Ponte…nas ondas! in the UNESCO register of good practices of the intangible cultural heritage.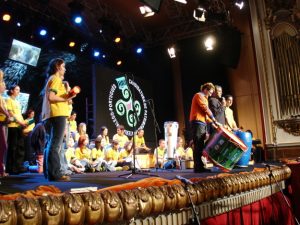 "Visibilizing and revitalizing intangible cultural heritage contributes to the well-being and quality of life of societies by promoting the social and economic exploitation of populations in an ecologically and responsibly sustainable way", underlines Pilar Alegría, Minister of Education of Spain, in the official letter sent to the Cultural and Pedagogical Association Ponte…nas ondas!
The minister maintains in this letter that contributing today to giving visibility to that invisible treasure "which is the language shared by two communities since medieval times", is essential to "preserve the cultural heritage that often resides outside regulated education". You have to remember that Ponte…nas ondas! has been demanding the inclusion of the Galician-Portuguese cultural heritage in the curricula of the Galicia and Portugal educational systems.